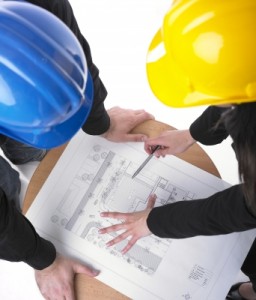 Every year Zweigwhite releases a list of the top engineering firms for job candidates. These firms have the best company cultures, best employee benefits, and the highest level of satisfaction among their engineers. They also excel at leadership, vision, and project success in the civil and structural engineering sectors. Learn more about why these companies are the best engineering firms to work for.
Best Civil Engineering Firms
Bowers + Kubota Consulting, Inc. – Based out of Waipahu, Hawaii, this civil engineering firm has a strong, positive company culture and abundant opportunities for a successful career in engineering. Winner of the Oihana Maika award for small business excellence.

Nitsch Engineering, Inc. – This firm specializes in civil engineering, land surveying, site consulting and planning, and transportation engineering. Niche Engineering, Inc. in Boston is the largest Women-Owned Business Enterprise civil engineering firm in Massachusetts.

Choice One Engineering Corporation – A high-efficiency, community-driven civil engineering and surveying firm based out of Ohio, Choice One Engineering also serves clients in Kentucky and Indiana.
Best Structural Engineering Firms
Hinman Consulting Engineers, Inc. – A leading firm in protective design and risk mitigation structural engineering, this company hires mindful, detail-oriented engineers to provide structural solutions for potential catastrophes.

Structura, Inc. – A structural engineering firm built on the principles of collaboration, flexibility, mindful innovation, and commitment. Located in Austin, TX.

Finley Engineering Group, Inc. – Recognized internationally for its expertise in complex bridge projects, this Tallahassee, FL specialty engineering firm values experience, creativity, and innovation in its engineers.
Are you looking for an engineering position with a successful firm? Fill out our Career Wish List form and let Engineering Search Partners place you with a company that suits your experiences, niche skills, and ideal corporate culture.