Pat Batchelor, PE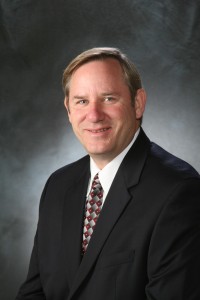 Pat Batchelor is a Professional Engineer with more than 25 years of Consulting Experience in the design of municipal, industrial, and wastewater projects. He is also an expert in the area of industrial, environmental, and safety compliance.
Pat has 25 years of recruiting experience, though only the past two years as a Professional Engineering Recruiter.
Throughout his career, Pat has networked extensively with executives at all levels, and he understands the nuances of engineering companies. His areas of strength include Engineering: Civil, Structural, Electrical & Forensic.
Pat strives to become a valued partner to his clients. He invests the time to understand a client's needs in seeking out the most talented individuals in the marketplace. He also has a tremendous intuition about separating great talent from good talent, and is fully engaged and focused on meeting the right specifications for a hire. Pat's great attitude and work ethic make him an invaluable asset to clients and candidates.
Pat graduated from Texas A&M University with a B.S. in Civil Engineering. He is excited that the Aggies are in the SEC and he is ready to take on all challengers! Pat is a Rotarian and he lives in Woodstock with his wife, Brenda, and their three great kids. Pat loves to jog, play sports, travel, snow ski, and serve in his local church.
Brandy Coggins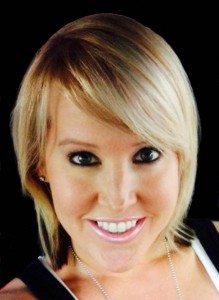 Brandy Coggins is a Mom who was looking for a part time "work from home" type of career that would allow her the flexibility she needed with her busy schedule.  Brandy has worked a full time job outside of the home for the past 15 years.
Brandy's strengths include a passion for helping people live better lives, a positive spirit and determination.  She has an extensive background in building relationships.  She is extremely personable and strives to make friends instead of just business acquaintances.
Brandy is a huge BAMA fan! Yes, she has been known to say " ROLL TIDE!!" a time or two in her life. She loves putting her toes in the sand, fishing, cooking and just hanging out at home with the fam.  She lives in Mandeville, Louisiana with her husband, Ryan, who is a Geotechnical Services Dept. Manager, and her two precious kiddos. She is also a Stepmom to two of Ryan's children that she adores.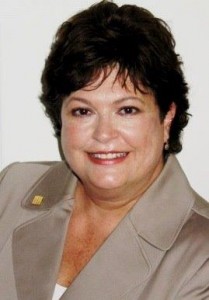 Melinda Freels, SPHR/CIR/PMP
Originally from Oak Ridge, Tennessee, Melinda Shannon Freels has more than 30 years of Human Resources and Talent Acquisition experience. She has worked for companies of all sizes in both the private and public sectors, including BellSouth, Allconnect, Execume, The State of Georgia, and most recently as the Corporate Recruiting Manager for Project, Time, and Cost. (PT&C)
At PT&C, Melinda doubled the staff of the Forensic Division by recruiting and hiring highly skilled Professional Engineers, Regional Account Managers, and Arson Investigators – enabling the divestiture of the division to Engle Martin. She hired Nuclear Engineers, Cost Estimators, Schedulers, and Project Managers for the company's Project and Construction Management Division, both in the U.S. and the U.K. She also hired a number of IT, HR, Marketing, and Administrative staff for the company's headquarters in Atlanta.
During her tenure at the State of Georgia, Melinda managed a number of critical HR and recruiting projects for several state agencies including the State Personnel Administration, the Georgia Bureau of Investigation, the Georgia Forestry Commission, and the Georgia Department of Revenue. She was appointed by former Governor Sonny Perdue to the "Great State to Serve" task force and was selected to independently manage the hiring for a $10M stimulus project.
At BellSouth's Corporate Staffing Department, Melinda played a key role in consolidating all company hiring in nine states into one central office which enabled the hiring of approximately 30,000 new employees in just 24 months. She was promoted four times in six years and won numerous awards for her work.
A graduate of Maryville College, Melinda holds several certifications including SPHR, CIR, PMP, and Six Sigma Greenbelt. She is also a Certified Resume Writer. Melinda is a loyal supporter of the University of Tennessee's football and lady's basketball teams. She lives in Atlanta's historic Riverside community with her daughter Laura, a senior at Georgia State University, three spoiled cats and a dog – all rescued animals.