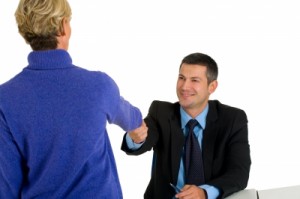 When you hire an engineering recruitment firm to handle your headhunting, it takes enormous pressure off your HR team. A good recruiting firm will find your company an engineer who fits the practical needs of the position as well as the broader culture of the office. At Engineering Search Partners, we excel at finding the ideal candidate for niche positions in the structural, forensic, and electrical engineering sectors. But just because we're handling the hard stuff doesn't mean engineering firms can push staffing to the back burner. Firms can make the transition smoother for new hires by being honest, specific, and flexible about their hiring needs.
Ask For What You Need
When looking for qualified candidates for high level engineering positions, many companies find themselves buried under entry-level applicants and recent grads. And while it's true that some job searchers might apply even if they lack the proper qualifications, the problem is often caused by the hiring firm. Before advertising an fresh engineering opportunity, a firm's HR team should determine what the position entails and clearly articulate the required skill sets in the job description. A good job description will:
Attract the right candidates
Provide a reference for candidates to research similar careers
Give potential employees insight into training and job expectations
Lay the groundwork for future performance evaluations
Look Outside the Box
Sometimes a candidate will come along who just clicks with the needs of a hiring firm, even if he doesn't match up on paper. Engineering Search Partners excels at reading between the lines of a CV to understand what skills and experiences each candidate brings to the table. When firms are unable to look past a set list of qualifications, excellent engineers can slip through the cracks. Before saying "no" to a potential employee based on a checklist of structural engineering experiences, investigate how their skills might make them a good fit for the position.
Are you struggling to find qualified candidates for a structural engineering position? Let Engineering Search Partners research and approach qualified candidates who suit the unique skills necessary to excel within your company.