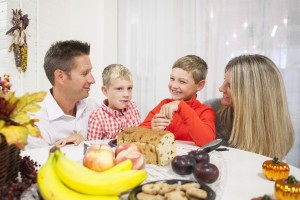 We all have myriad responsibilities that call for our daily attention. Problems at work, fresh engineering projects, and the job search are just a few of the tasks that may weigh on our minds this season. Thanksgiving reminds us to take a step back from struggles and stresses to appreciate the blessings, small and large, in our lives. Blessings like good food, a keen mind, and a long weekend spent with loved ones.
Whether you spend your Thanksgiving building mashed potato skyscrapers with your kids or enjoying a quiet meal with friends, take a few moments to soak in the abundance of rich moments in your life. When you step back into the real world next week, you'll be able to do so with renewed vigor for the challenges and rewards of life.
Happy Thanksgiving from Engineering Search Partners!