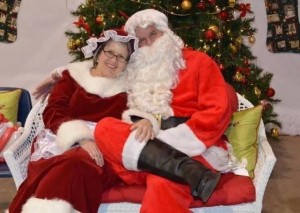 It's a busy time of year, whether you're a structural engineer buried in a new project, an eager engineering student seeking a job after a December graduation, or an experienced forensic engineering looking for a new opportunity. The holiday season is brimming with fresh items for our our to-do lists. From Black Friday until Christmas Day we're busy buying presents, fixing up the house, and making holiday meal plans, all in addition to our daily business. But no matter how focused you are on building the perfect front yard nativity set, decorating the Christmas tree, or financing next Christmas with a new engineering job, it's time to take a step back and appreciate the people in your life. After all, what would the holiday be without Christmas Eve Service, opening presents with the kids, and relaxing in front of the fire with visiting family?
This Christmas, remember the hope born during the advent season. It's because of that love that we enjoy such unsurpassable blessings, both at Christmastime and throughout our lives.
Merry Christmas from your friends at Engineering Search Partners!