Gender equality in the workplace is a hot topic in the business world. It's no secret that women are often overlooked for promotions, raises, and other career advancement opportunities. Nowhere is the gender imbalance clearer than in the sciences, particularly in the engineering sphere.
The Lack of Women in STEM Jobs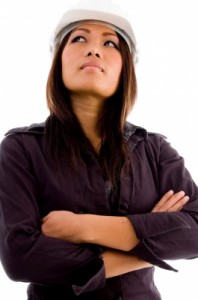 Studies show a startling underrepresentation of women in STEM fields. Women make up roughly 41% of graduates in science, technology, engineering, and math, but only 28% of the workforce. The problem seems to be two-fold. Studies postulate that women are less inclined to enter the engineering field because they have less access to "building toys" during early childhood development. Toys like legos, build-it rocket-ships, and tool kits are marketed toward boys. GoldieBlox, a STEM-focused toy company, hopes to close the gender gap in engineering by making toys for girls that encourage creativity and problem solving.
The second part of the problem is office culture. Women in STEM careers have been historically overlooked for their contributions to modern technology and science. And while the glass ceiling, dearth of female role-models, and lack of recognition all play a part in female engineers leaving the field, many women in STEM jobs cite the "boys club" mentality as their biggest job hurdle. Quite simply, women who try to "lean into" their structural, electrical, and forensic engineering jobs experience too much pushback to fully advance their careers.
Promoting Female Engineers
Luckily for women in engineering, the world is noticing the lack of gender equality in STEM jobs. Countless organizations have sprung up to encourage girls to pursue STEM-based educations, as well as to promote women already in those fields. Female engineers are providing mentorship and encouragement to newly graduated women in STEM. And engineering firms are slowly taking note of the lack of diversity in their engineering staffs.
"What we are saying is that the focus [is] on fixing women[,] that women need to change," says Nadya A. Fouad, a University of Wisconsin-Milwaukee professor who co-authored a recent study on the lack of diversity in engineering. "[W]e're arguing that the environment needs to change."
Are you a female engineer seeking a position with a structural, forensic, or electrical engineering firm? Let Engineering Search Partners help you find the career of your dreams.